In a previous post we discussed the difference between deductibles and out of pocket maximums. In addition to the in-network deductibles that we wrote about there is another number to be aware of, your out of network deductible. Part of choosing a health insurance policy is deciding on a network for your services. A network is a group of hospitals and doctors that are contracted with your insurance company to give you better rates. It is very important to check to see what hospitals and doctors are included in your network before you purchase a plan, and referring to your network continues to be important before you go and receive care. Going out of network to get care can end up costing you quite a bit more than if you appropriately utilize your in-network clinic and physicians.
Networks can appear to be based on your geographic location, but they can include and exclude specific care systems, doctors, and hospitals. Most carriers will have multiple networks to choose from that will hopefully fit your unique needs. They will offer a bigger network often referred to as "open access" that will cover most of the state and sometimes even have national in-network coverage. As a lower cost option insurance companies offer limited networks that may just cover a portion of the state or a select care system. When selecting a network it is important to consider what size network will work best for you. Also keep in mind that just because a network appears to cover the area that your primary clinic is in doesn't always mean that it is included in your network. Pay attention to what clinics and doctors are in the network because you don't want to go in to receive care and then be blindsided by bills that you didn't see coming because you unknowingly went out of network for service.
As we discussed before the rates for going out of network can be significantly higher than in network care. But that's just the tip of the iceberg. Out of network also means unlimited out of pocket maximums for all health policies on the exchange. If you get sic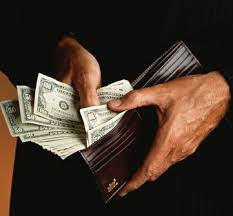 k or hurt and you are outside of your network then you will never stop paying for your coverage. A $1,000 deductible and $5,000 out of pocket maximum means nothing if you visit a physician or hospital that is outside of your network. That is why it is so important to pay attention to what networks are offered and anticipate where you will be going for coverage. It can literally save you thousands of dollars.
As always if you are confused about your coverage or what hospitals are included in your network, give us a call and we would be happy to help or visit our website at insureasy.net for more information!