Previously, we wrote about preventive care and identified what some common missteps might be when figuring out what is and is not covered 100% by your plan. Well there is a little more to the story. When President Obama signed the Affordable Care Act into law on March 23, 2010, he made it illegal to require patients to pay anything for preventive costs. Most women may not be aware of the "expanded women's preventive services" which are embedded in the Affordable Care Act and went into effect on August 1, 2012. Today we will be focusing on what is included exclusively for women.
We have broken down these women specific services into three basic categories for your convenience: pregnancy related, age related, and high risk related services.
Pregnancy Related Services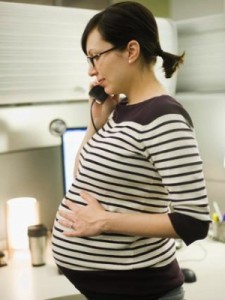 Included in this category is Anemia screening, Breastfeeding support/counseling, breast pumps, Folic Acid (prenatal vitamins), Gestational Diabetes, Hepatitis B screening, Rh Incompatibility screening, and Urinary Tract Infection screening. These services are intended to keep pregnant women and their children healthy. If there are any questions about these and when/ how frequently they should be performed, be sure to consult your doctor.
Age Related Services
The next category is age related services and this includes cancer screening based on age, Mammography, Cervical cancer screening, as well as HPV DNA test,  and Osteoporosis screening. As women age they may become more susceptible to certain ailments and it is important to stay on top of these sorts of things so that they can be taken care of on the front end. Also covered 100% and falling into this category is the "Well Woman" visits. This is essentially an annual checkup where procedures that are age and gender appropriate are rendered.
High Risk Related Services
Included in the High Risk category is BRCA testing, Breast cancer (Chemotherapy, Prevention, Counseling, and Screening), Chlamydia Screening, and Gonorrhea Screening. If you are curious as to whether or not you are considered High Risk and are eligible for any of these services do not hesitate to contact your physician.
There is actually one more category in which all women are eligible to receive care. Included in this category is Contraception (If your healthcare is provided by a religious organization, then they are not required by law to cover this for you), Tubal Ligation, and Domestic Violence Screening and Counseling. Again, all women regardless of any of the three previously listed categories are eligible to receive these services.
As always, we here at insureasy.net would never advise you to get care without first looking closer at your plan to make sure that a particular service is covered. Now that you know more about the specific expanded women's preventive services, be sure to utilize them. They are covered 100% for a reason and that is to keep you healthy! If you have any questions be sure to give us a call or check out our website and we will be happy to answer them for you! We have over 140 years of combined health insurance experience and we would love to help you navigate the winding labyrinth that is health insurance!