With open enrollment fully underway, many people are enrolling in a Health Insurance plan and are wondering what to expect next. We are here to answer any and all questions that you might have, and we decided to put together a list of some of the most important things to remember.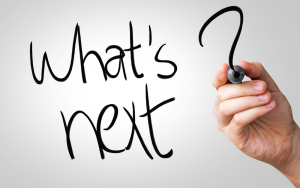 Is Your Application Successfully Submitted?
There are a couple of things to keep in mind when it comes to getting a new plan. The first is that all policies that are applied for during Open Enrollment are considered guarantee issue. That means that as long as the application is filled out correctly and a payment is made, the policy will be issued. Insurance companies can no longer charge you an increased rate or deny coverage based on preexisting conditions.
Have you cancelled your 2014 coverage?
The second thing to remember is that when you secure coverage for 2015, you will need to cancel your prior coverage from 2014. If you do not do this, you will be billed in January for both policies.
Have you paid your first premium and setup ongoing payment?
Once you have submitted your application, the insurance company will draw the first payment from your account. You need to make sure that you have your on-going payment set up accordingly so that you can pay your premiums on time, whether it is monthly bill or automatic withdrawal. On-going payments with any insurance carrier may not be made with a credit card.
When will you receive your documents?
You should receive all of the documents that you will need from the insurance company in the mail including insurance card and explanation of benefits within 7-10 days of your submitted enrollment. This waiting period could be extended as there has been a large influx of new enrollments in the last week or so. Do not panic if it is one or two days late.
As for the rest of the year, make sure to pay your premium on time to keep your coverage in place. You never know when something unforeseen can happen and it would be very unfortunate to not have coverage in place when it does, especially when you purchased your plan on time and had coverage in place.
As always if you have any questions or have yet to secure coverage for 2015, give us a call and we would be happy to help!