If you received a tax credit last year for your health insurance premiums, you may be paying back some or your entire subsidy come tax time. The advanced premium tax credits are based on income estimates for the coming year and are not an exact science. A year is a long time and many things can change, including your income. If your income increased throughout the year and you were receiving tax credits, the IRS requires you to repay the credits that you are no longer eligible to receive.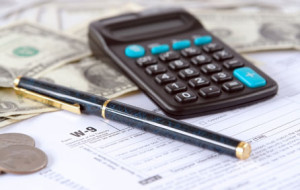 There are also instances where you may not have seen an increase in income, but must pay in more than expected. Things like SSDI count as income but disability insurance from an employer may or may not count, depending on who is paying the premium. These instances and others must be factored in when applying for credits. It is important to make sure that the information that you provide is as accurate as possible and complicit with IRS regulations. This still is not enough to keep from owing money come tax season in all cases. Unforeseen upticks in income can make you ineligible for tax credits that you were able to secure at the beginning of 2014.
Make sure to pay attention to what your income is and any events that may change your insurance status, such as a birth, death, marriage, divorce, new job, or moving and report these changes immediately. This is the best way to avoid any surprises. As of right now there are no provisions in the health law that would excuse someone from repayment of subsidies even if there was an error not caused by them that resulted in an overpayment of tax credits. The amount that you will have to repay however is capped based on your income.
Here is what you will need to know for tax time- From TurboTax
You will be asked if you have Health Insurance when you are doing your taxes and you will check either yes or no.
If you got your insurance from the marketplace then be on the lookout for tax form 1095-A which will help you make sure that your premium tax credit calculations are correct. If you did receive a premium tax credit in 2014, the actual amount of the credit will be determined on form 8962.
If you have employer provided coverage, your employer may supply a separate form, 1095-C, to you and the IRS with information about your plan and who is covered by it.
At Insureasy.net we cannot provide tax credits, however we can help determine your eligibility and help you decide whether or not pursuing one is in your best interests. We carry all four major insurance carriers in Minnesota and can help you secure the right policy for you.
If you have any questions or need any assistance give us a call! We can help you with all of your insurance needs.