We are approaching our second year of Open Enrollment for individual Health Insurance policies meaning we have had a year to experience the changes the Affordable Care Act has brought about and reflect on the differences. A new study was done by Vitals citing that 1 in 5 people surveyed were dissatisfied with their plan and benefits.
If you are one of these people it is important to remember that on November 15th, you can change your policy for next year to any plan that you want without having to prove previous coverage and without having to worry about being denied for a preexisting condition.
Health Insurance can be an intimidating subject that is loaded with industry terms that are hard to understand,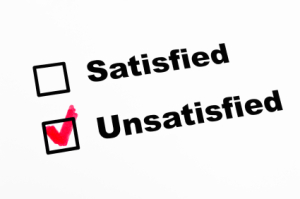 but when put into plain language it will be easier to see what kind of plan options are best for you.
Many people don't take the time to evaluate their needs and end up spending more money than they need to for services that they never use because they want to make sure they are protected for every situation. Take your time with preparation and make sure that a policy has what you need and isn't full of benefits that you will never use. This will help you protect yourself from disaster as well as protect your financial well being by using your hard earned dollars wisely.
Be sure not to rush into applying for the cheapest coverage either because if you do end up needing to use the benefits and they are at levels that you can afford, you can lose money from not being adequately covered.
Health Insurance is not meant to be scary or purchased "just because you need to have it". It is meant to be a security blanket to help you should anything unforeseen occur. Take it seriously. Picking the right policy for you could make all the difference, not only for your health but financially as well.
Everybody's needs are different and there are as many different plan options to fit for you. Don't go into open enrollment unprepared!
You can visit our website, insureasy.net, and use our helpful tools to assist you in making the right health insurance decision. We have a Health Insurance glossary to look up Insurance jargon, a tax credit calculator, and a suitability consultation made to help you determine what plan options will best fit your needs for next year!
Save yourself some money and alleviate the stress of buying health insurance by purchasing the perfect Health Insurance Policy on insureasy.net!